Those are my kids. Yes, all of them. Either by marriage or birth. They have provided me countless joy, as well as a lot of experience planning travel.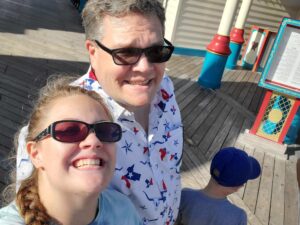 Hi, I'm Brandon.  Pretty much everyone in my life calls me "B".  I am the owner and operator of Vacation Bees.  I love my family, going to new places, cooking, eating,  all things Disney, and Hawaiian Shirts.  I spent over 20 years in the restaurant business, including classical culinary training.  Now my focus is travelling around and seeing (and eating) at as many places as possible.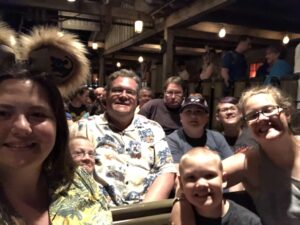 I believe that all people matter and deserve a great vacation.    It doesn't matter who you are or what you do, you are a valuable person.  In today's society, what matters is that everyone gets love and opportunity.  I'm here to help everyone find their best vacation.  It is my goal to help you create the path to memories.  
Seller of Travel Licensed as an affiliate of Nexion Travel Group.
CST # 2071045-50 | FL ST # ST38545 | WA UBI # 603 046 768